Top Mens Cologne Reviews
Excellent mens cologne reviews, the top 10 colognes for men & advice for selecting the best mens fragrances are all conveniently at your finger tips and in your face!
You will find all of that and much more right here on this page and on this website for men!
There are literally thousands upon thousands of scents for guys to wear these days, so it's not easy choosing which are the best mens colognes. Many opinions differ when considering the best scents to select but here you will found our top 10 colognes for men!
Top Ten Mens Colognes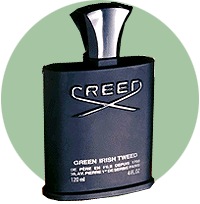 1. Green Irish Tweed
By Creed
GIT mens cologne has been imitated and imitated but as the old saying goes, imitation is the ultimate form of flattery. This is a masculine & airy classic smell that can't be beat. It is also the "safest" Creed cologne in that there aren't many people who dislike it.
Green Irish Tweed is a true masterpiece and a fragrance that changed the landscape of the fragrance industry forever.
GIT is one of the most versatile fragrances on the market today, it's a clean and energetic scent. You will not be disappointed.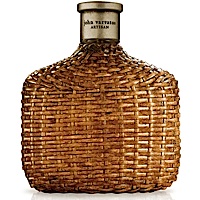 ---
2. Artisan
By John Varvatos
Artisan is a fresh explosion of orange that dries down to a woodsy aromatic, masculine scent with nice sillage. Unlike many other orange-based fragrances, Artisan is not overpowering and is excellent for daytime wear. Artisan flaunts top notes of Sicilian clementines, tangelo fruit, mandarin oranges, wild thyme & base notes of kephalis, georgywood, ambery belambre and musky serenolide, giving it it's well balanced and flavorful aroma. Let this beauty fly out of the bottle and be prepared when the compliments start flying your way as well!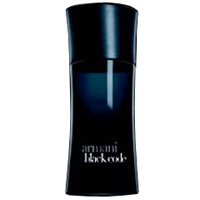 ---
3. Armani Code / Black Code
By Giorgio Armani
The name was changed from Black Code to Armani Code in 2005, but the awesome aroma stayed the same. Fresh, warm, seductive, there is just something special about Armani Code, the olive flower note is very calming, and merges smoothly with the woody base notes. This mens cologne is highly recommended for nights on the town and is also great for semi-formal evening wear.
---
4. Bulgari Aqua pour Homme
By Bulgari
This is truly good stuff, one of the best mainstream aquatics on the market today by far. There is a distinctive mossy note to this scent that is very enjoyable and welcoming. The longevity is amazing and consistent. This scent is so provocative and masculine. This is definitely one of our all-time favorites, this mens cologne is distinctive and an attention-grabber! Many ladies love it!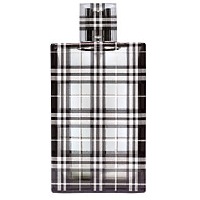 ---
5. Brit for Men
By Burberry
Simply one of the finest designer scents of the post-Cool Water(by Davidoff) era, truly standing out from the sea of acquatic stalemates and also-rans. This spray has top notes of green mandarin, ginger, bergamot and cardamom. While exhibiting middle notes of wild roses, cedarwood and nutmeg. The base notes of oriental woods, grey musk and tonka bean really help round out this upper echelon fragrance. Brit is a relaxed aroma with a rich lineage, presenting itself in modern garb, all the while dodging the synthetic shrillness of its numerable contemporaries. You will not regret wearing this one for a second, it's one one the best mens colognes available!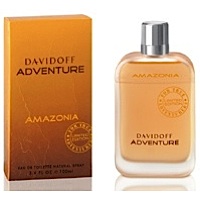 ---
6. Davidoff Adventure Amazonia
By Davidoff
A great "green" scent! Stunning opening scent, but instead of a warming spice aroma like the original, this feels a measure cooler. Some have noted that this product bears a close similarity to Mugler Cologne(also a great mens cologne) and has an obvious fruity opening. The only problem we have with it is it's lack of longevity otherwise it may have been ranked a little bit higher in this top ten colognes for men review.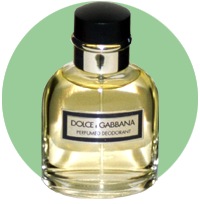 ---
7. Dolce & Gabbana pour Homme
By Dolce & Gabbana
An All-Star classic! This scent owns a truly sexy aroma and edge. When initially launched in 1994, this unique fragrance won all 3 awards at the International Academy Awards of The Academia del Profumo. (Best Fragrance, Best Packaging and Best Advertising). It starts out very strong at first spray, but after about 45 mins it turns into a great masculine but subtle smell. The combination of base notes is highlighted by musk and tobacco, giving it a woodsy but fresh smell. D&G is definitely recommended for nights out on the town but may be a bit overpowering for the daytime or around the office. An absolute CANT-MISS night scent!
---
8. Vétiver Extraordinaire
By Editions de Parfums Frederic Malle
Vétiver Extraordinaire is one of the finest niche' fragrances ever created. For those familiar with the chill of autumn, you will understand the uniqueness of this scent, it's elegantly melancholy yet uplifting in one fell swoop! With claims of containing the highest concentration of Vetiver on the market, it has good sillage, is very long lasting and it's surely supremely masculine. So masculine in fact, that it may take some getting used to.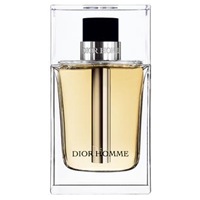 ---
9. Dior Homme
By Christian Dior
Exquisite interplay of contrasting notes with an underlying sweet powdery tone. A masterpiece of a cologne, that is nothing if not top-shelf. The joining of cocoa and iris is a masterstroke, and the remaining top notes of bergamot and sage serve to introduce and accentuate the fine base notes of vetiver and leather.
Dior Homme is ultramodern, elegant and sophisticated. An outstanding scent for men that women love!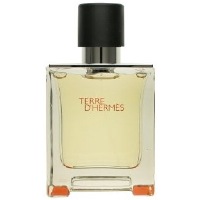 ---
10. Terre d'Hermès
By Hermès
Rounding out our top ten men colognes list, coming in last but certainly not least, is Terre d'Hermès. This one should make any top ten list by it's fancy name alone! But fortunately for us it has much more going for it than it's upscale sounding name, this fragrance is vetiver, tempered by a slight touch of citrus. This is a dry and woody scent, rounded out by some rather discreet floral notes. This made our list because it's an exciting scent that evolves continually until it's expiration, and lastly, it is edgy and full of character.
We certainly hope this top ten review will be helpful for you when you decide on what to spray on before that big date, interview or appointment! Often times guys wonder, which cologne do women prefer on men? We hope that we have given you some answers!




Bespoke Suits Info

Hugo Boss Suits

Advantages Of Custom Made Mens Clothing

Click Here To Leave Mens Cologne Reviews and Return Home