Are You Dressing for Your Body Type?
Dressing for your body type is crucial, that is of course, if you are a man of style. Well are you?? Many men think so, but if they asked around a bit they might be surprised.
Simply put, the dashing dressers, and regal suiting connoisseurs among us, undoubtedly understand the importance of dressing for your body type. This is an essential skill for men, that you will learn here.
These fashion trends for men tips are invaluable. If you own a custom made suit, you already have reaped the benefits of dressing for your body type, but these rules apply to all mens suits and clothing. It IS possible to find good off-the-rack mens suits, but it is made a tad bit difficult, because when mass marketing anything, a companies big money comes from taking the "cookie cutter" approach and by appealing to the lowest common denominator, and when you look around a little, you'll seethat it is pretty darn low. Helping you dress for your body type is not a major concern for them.
Ultimately your unique sense of style will be strengthened or weakened upon the principle of selecting clothes for body type.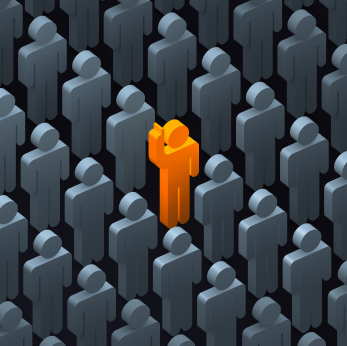 Some of us are satisfied with being stuck in a rut. But many men were born ready to break out of the mold in every way, If that is you, you are to be commended and congratulated. Dressing for your body type is a great way to do it. Let the others stay in the dark, while you succeed in dressing with style and swagger!
You have found a fountain of useful, easy to understand information. It's really simple, you may or may not, in your own eyes, have the ideal body type, but you will surely be dressing for your body shape and/or type FLAWLESSLY.

DRESSING FOR YOUR BODY TYPE IN MEN SUITS
We are sure, or atleast we hope that you will agree with this basic premise.
A MANS SUIT SHOULD ALWAYS FIT WITH EASE!
A well dressed man will not find it necessary to constantly PULL HERE and ADJUST THERE, instead his clothes should be in constant harmony with his frame. That is why dressing for your body type is so key to mens fashion.You will look great and feel confident!
Let's make this even clearer... The things you will notice about a TRULY well dressed man is that, When they are standing, their suit jackets' collar sits flush against the back of their necks and collarbones and allow a 1/2 inch of shirt collar to show above the neck. The suit lapel descends unbent and unbuckled down his chest. The suit sleeves extend exactly to the wristbone of each arm and NO farther.
When you take further note of the shirt sleeves, you will see that they extend to the base of each palm, in order that a 1/2 inch of linen is always exposed, the suit jacket or coat(whatever you choose to call it) is always long enough to cover their rear, and nowhere will it pull, bunch up or appear to be sliding off their shoulders. The well-dressed mans clothing exhibits no defects. When you are truly dressing for your body type the pants don't pull around the stomach, neither pants leg exposes any sock, but at the same time is barely long enough to rest on top of each shoe.
When dressing for your body type, Those are the bare minimum requirements in mens fashion, try to remember them or at least bookmark this information page. You will be surprised at how much they help when you are looking to purchase a mens suit. Color selection also helps when dressing for your body type. By all means DO NOT rely on salesmen to tell you if a garment fits, after all, they ARE salesmen, the way your suit fits is not even of secondary importance to them. You need to now your stuff and be able to call your own shots, when it comes to dressing for your body type.
Salesmen are not trustworthy. If you need help, take someone with you who doesn't have a commission on the line.
MENS FASHION TIPS for SPECIFIC BODY TYPES
DRESSING FOR YOUR BODY SHAPE IF YOU'RE:
A TALL MAN: When dressing for your body type, tall men often want to avoid looking gangly, gawky or gumpy.



DO'S: Wear heavier cloths and also patterns that are a bit busier, such as windowpanes and plaids, these make you look fuller and less like a toothpick. Accessorize in detail when dressing for your body type, your breast pocket should always have a handkerchief, and your shirts should have cufflinks. A tall thin man's jacket shoulders should extend slightly past his natural shoulder width. Your jacket should always have atleast 3 outside pockets, some sartorial experts suggest 4. A tall mans suit pants should ALWAYS be cuffed atleast an inch and a half.Your suit coat's outer hip pockets should be even with the bottom button hole or slightly above, to compress the vertical line. In this way you will be dressing for your body type.
DONT'S: Never wear tight-fitting suits, they make you appear even taller and lankier. Avoid suit jackets with thin lapels as well as bulky, built up square shoulders. Don't button your bottom button, this helps avoid the "bean pole" look. Finally, DO NOT wear your suit jacket unbuttoned, ever. You are better off, taking it off altogether. Nothing looks sloppier than that, especially for tall men, there would be so much flapping around and distracting from your face.




A HEAVY SET MAN: Bigger men often look for clothes that give a "slimming effect" or atleast help hide the plumpness when dressing for body type. Youwill find you don't even have to undergo cosmetic procedures like liposuction.

A SHORTER MAN: When dressing for your body type, men of shorter stature often want to wear clothes that accentuate length visually and avoid cutting the torso in half. This is easily done.




DO'S: Solids and stripes are your friend. Solids should be a staple of the diminutive mans arsenal, because they make you look taller and leaner. Stripes are great because they encourage the eye to view in a up and down pattern, but take note that the stripes on a suit should be no more than 3/4 of an inch and even less for shirts. When dressing for your body type, you look better in suits than in odd jackets and trousers, because the latter cuts you in half visually, causing you to appear shorter than reality. But a suit on the other hand, presents a unified vertical line.

A shorter mans sleeves should ALWAYS show a bit of shirt cuff, a 1/2 inch or so. If the sleeves are too long, it give those of short stature the appearance of a little boy. Look for suits with high shoulder pads, they are a blessing for shorter men, because the elevated shoulderline and collar increase the sense of height more than anything.

Look for suit jackets that are ventless, they also make you look taller and slimmer. Single-breasted suit jackets whose front edges below the waist button flare outward, also lengthen the leg line, this style is called "open quarters" by top tailors.

The diminutive man should always wear his suit pants at the natural waist. This makes your legs seem longer and makes you seem taller.

To avoid looking like you're playing dress-up in dad's clothes, make sure your pants legs are just long enough to touch your shoes. As far as patterns are concerned, select patterns whose vertical(up & down) aspect dominates the horizontal(side to side) aspect, ask your clothier about herringbone patterns.
Jackets with flapless(or "besom") pockets look great on shorter men, because they look so sleek. If you are using a custom tailor, have them set the breast pocket a little higher than normal on the suit coat, and the hip pockets a tad lower, this nuance helps elongate your silhouette. Lastly, with neckwear, solids elongate the best, very discreet stripes and small patterns work nicely.

DONT'S: Don't bother with tweeds and flannels, they are bulky and make a man look wider rather than taller. The same rules applies for plaids because they emphasize horizontal lines, in effect encouraging people's eyes to move up and down. Make it a point not to wear suit jackets that are extra long, because the extra material covers leg length, and makes a man short in stature appear even shorter. The tail of the coat should be long enough to cover the rear and no longer. Also avoid wearing overlong sleeves, it gives the illusion of being swallowed up by your clothing, and may invite a couple chuckles at your expense. And chuckles aimed at you are definitely an indication that your are not dressing for your body type.

Lastly, the shorter gentleman should not wear double breasted suits. The double set of buttons on these suits make you look wider and the extra flap of cloth in front makes you seem bulkier. To top it all off, the lapels on a double-breasted suit, which come to a point above the bottom of the collar, add an unflattering pair of near-horizontal lines, which in turn makes the shorter man look bad. As you can see dressing for your body type is an art!




A VERY MUSCULAR MAN: Chiseled, heavily muscled men want to find suits that accommodate their large upper physique, without making their waist and lower physique appear large as well. This is easy when dressing for your body type.




DO'S: Look for unpadded or lightly padded shoulders, others wear padding to have shoulders that look like yours, you don't need them. Adding extra will only be overkill. You have a big chest, so choose suit coats that have a bit of waist suppression(meaning that it comes inward a little bit at the bottom). That way your waist does not look as wide as your large chest. Also when dressing for your body type, try wearing smooth worsteds of solid, striped or some elongating type pattern. Two and-three button, single-breasted jackets are also very helpful.

Since it may be hard to find a good off-the-rack suit for you, dressing for body type may mean having a suit "made-to-measure." This allows you to order a suit coat that fits you in the chest and shoulders but isn't through the waist and hips; and find pants that fit you in the waist, but whose legs don't remind you of M.C. Hammer pants.

DONT'S: Never put all your faith in "athletic cut" suits, if you find some that fit nicely, that is great. But be aware that these suits are NOT cut differently for you, they are simply paired differently, bigger jackets paired with much smaller suit pants. When truly dressing for your body type, "athletic cut" leaves something to be desired. When dressing for your body type it is absolutely imperative to avoid jackets with narrow lapels and dress shirts with tiny collars, it is a really bad look for a heavily muscled man. And of course, stay away from double-breasted suits. Even when appropriately dressing for your body type, that style is dead and gone in the fashion community.


So will you find yourself more equipped with knowledge when you begin dressing for your body type? We at SUIT-SWAGGER.COM, certainly hope so. Dressing for your body type is both an art & a science. We have done tons of research about dressing for your body type on your behalf. So please, use it, and remember to have fun while selecting your clothing, you have been prepared and are ready for success in dressing for your body type!