Mens Watches - How To Select Them
Mens watches are one of the most important fashion accessories a man can own, it's a vital style element. But even the best-dressed guys can get a little bit frustrated when trying find a great watch. Mens watches can often be complex, expensive and there is such a wide variety to select from.
THE BASICS FIRST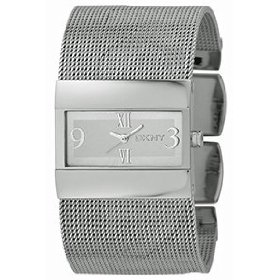 Know your basics first. For instance, on what occasions will you be wearing it? Can you or do you want to master a high-tech gadget watch? What will you use it for? For work, for when you go out, lounging around, playing sports?
What amount of cash are you willing to spend? While you can always find cheap watches, certain premium mens watches command very steep prices.
What kind of long-lasting quality are you expecting? Most times you will get what you pay for.
If you are looking for greater durability and practicality, then stainless steel is definitely the way to go, but if comfort trumps all, then leather is certainly more up your alley.
Stainless steel is dressy enough to be worn with a mens business suit and casual enough for other occasions. You can always opt for gold if you are in the position to spend handsomely.
There are a few truly outstanding brands that deliver premiere timepieces and currently stand out above most others because of their unmatched quality and their interesting, unique, and appealing signature designs. A few of those top brands are TAG Heuer, Movado, Tateossian and Breitling.
COLOR MATCHING YOUR WARDROBE
There is a new trend lately of guys sporting dials and straps in exciting colors. From everything from cheap to very expensive mens watches. If you have constructed a classic wardrobe, veer towards the tried and true colors that you know will blend and look appropriate in a formal or business setting. Designate the trendy colors for your 2nd or 3rd watch in your lineup.
For a can't lose watch purchase check out WatchCo.com, we love them because of the thousands of name brand watches they offer for low prices, but they insure that you are making a great buy.If you are big on watches, you will loves us for that tip! Give them a look.
BIG FACED MENS WATCHES
One thing that we at
SUIT-SWAGGER.COM
are very excited about is the rising popularity of larger mens watches. When it comes to watches, the size of the watches face relative to the persons wrist that's wearing it can make a huge difference in the way that it appears. On a larger guy your standard mens watch face can sometimes be mistaken for a womans watch. So watch manufacturers are steadily introducing watches for men that have bigger than standard faces. The Larger faced mens watch is a very good look and has become rather trendy.
DONT GET DROWNED OUT!
Please don't discount the value of water-resistance in watches for men. It's a superb feature if you get caught in the rain or get your watch accidentally wet. That forgetful dip of your hand into the kitchen sink water won't worry you. And by the way, water resistant can mean alot of things in the watch world so be certain to ask to what degree is the watch water-resistant. Some watches will resist moisture from accidental splashing, sweat, rain, etc., while others will resist water up to certain depths such as 50 or 100 meters.
BRAND NAME WATCHES FOR MEN AVAILABLE HERE INCLUDE:
01 The One, Adee Kaye, Aerowatch, Affliction, Akribos XXIV, Andre Giroud, Android, Black Dice, Breil, Brillier, Bulova, Carbon 14, Casio, Charles-Hubert Paris, Chase-Durer, Christian Audigier, Citizen, Croton, D&G Dolce & Gabbana, Daniel Steiger, Danish Designs, Dfactory, Ed Hardy, Edox, Elgin, English Laundry, EOSESQ by Movado, Eterna, EVISU, Festina, Fortis, Franchi Menotti, Freelook, Gevril, Gino Franco, Glam Rock, Golana SwissGV2 by Gevril, H3 Tactical, Haurex, Ice- Watch, Ingersoll, Invicta, Jacques Lemans, Joshua & Sons, Just Bling, K&Bros, Kenneth Cole, KIENZLE, Klaus Kobec, KR3W, La Vie, Lacoste, Lancaster, Le Chateau, Lucien Piccard, Marc Ecko Watches, Marcel Drucker, Momentum, Monarchy, Montrek, Movado, Nautica, NOOKA, Oakley, Oniss, Orient, Pere de Temps, Peugeot, Phosphor, Police, REACTOR, Red Monkey, Rinovati, Rip Curl, Ritmo Mundo, Roamer of Switzerland, Roberto Bianci, Sartego, Sector, Seiko, Steinhausen, Stuhrling Original, Swiss Legend, Swiss Military Hanowa, Swisstek, TechnoMarine, Ted Baker, TKO, Tommy Bahama, Torgoen, TX, Vestal, Welder, and Wenger.
Here, you have stumbled upon the most brilliant selection of mens watches and even bracelets for women at your disposal, nobody will find better choice than you have found here! And even better, these watches can be on your wrist within hours of ordering! ENJOY!