First Suit
We get questions all the time about a first suit choice: what brand, how much to spend, what color, etc.... This article will help you get going!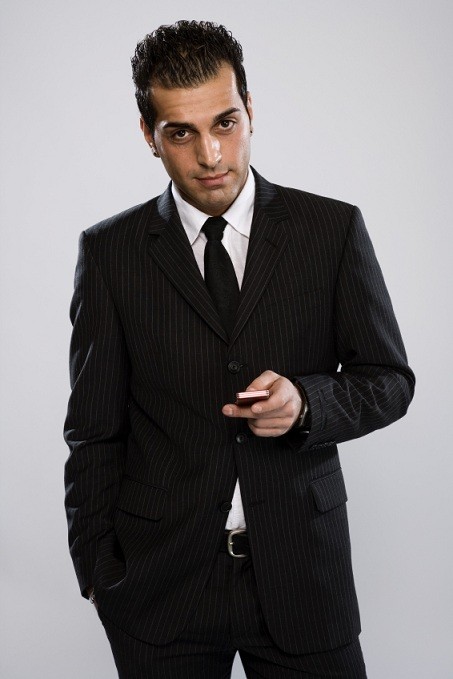 There's a few things to consider before making the purchase.
Age - This is important for a couple reasons. A younger guy might be able to get away with a little flashier style. I say a little because you'll want to still stay pretty conservative. Older guys especially will want to keep things basic. Also realize if you're a teenager or even early 20s you will tend to fill out, especially if you're in or heading to college.
Style - The best option is a single breasted, 2 or three button suit. Double breasted can be tough to pull off, as are 1 or 4 or more button beasts.
Brand - This really shouldn't be a big consideration. Worry more about the fit and the fabric rather than the tag. It might be tempting to go with a pricy label but until you are making big bucks and know what your style is, don't worry about this.
Price - Again, because its a first suit you probably will have a limited budget. However, expect to spend a couple hundred bucks at least. You absolutely need to make sure you have matching, clean shoes and a nice shirt and tie that go with it as well. If not, budget for that, as well as a few bucks for a tailor, particularly on the pants.
Color - This is where a lot of younger guys tend to goof up, going with a flashier shade instead of the basics. Remember this setup usually has to work in a variety of events, from job interviews to weddings. Keep it conservative so it can work everywhere, not just the club. A basic navy blue or grey is the way to go. I prefer navy myself but either one should be good for a starter.
Pattern - A loud pattern is usually a no-no. Keep it to a small pattern at most.
Fabric - We usually recommend a basic wool fabric as its good in most climates and should wear nicely. Guys in really hot areas might go for a slight
Sizing & Fit - This is really the key to most suits looking good. You can try to measure yourself at home but generally we recommend having a salesman do it. Its possible that your suit still won't fit off the rack though, so you may need to get it tailored. Make sure the fit is normal, not too baggy or tight. Pants usually can use some cleanup, so you may need a tailor to get those looking sharp.